Mit WeShyft können Unternehmen
Sustainability
managen, berichten und optimieren.
With our help, companies record and increase their sustainability performance. We offer automated processes and intelligent recommendations. Analyze, optimize and communicate your sustainability activities through:
Steigere die Nachhaltigkeitsleistung Deines Unternehmens
Starte jetzt gemeinsam mit uns in die Nachhaltigkeitsberichterstattung!

Dein erster WeShyft-Monat​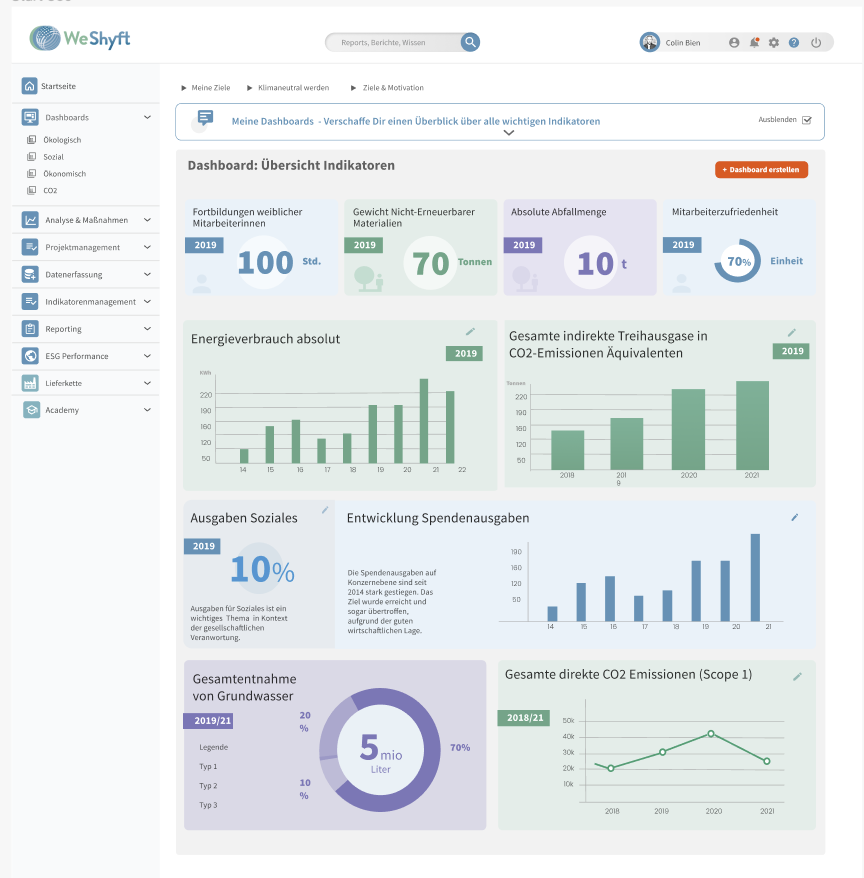 Effiziente Datenerfassung
WeShyft simplifies and automates the collection, processing and visualization of sustainability data and information. Everything is in one place and always at hand. We ensure that the sustainability performance inside and outside an organization can be quickly and accurately recorded and compared. It doesn't matter whether a buyer needs to report on their own supply chain, a portfolio manager wants to track the ESG performance of investments, or a CSR manager tracks different locations within the company.
Automatisiertes Reporting
Mehr Zeit für Optimierung
Wir helfen dabei die richtigen Indikatoren zu finden, alle Anforderungen zu verstehen und diese auch umzusetzen. Mit Checklisten, Beispielen und Templates sowie einer automatisierten Berichtserstellung. Unser Ziel ist es, die wertvolle Zeit unserer Kund:innen , and reporting templates.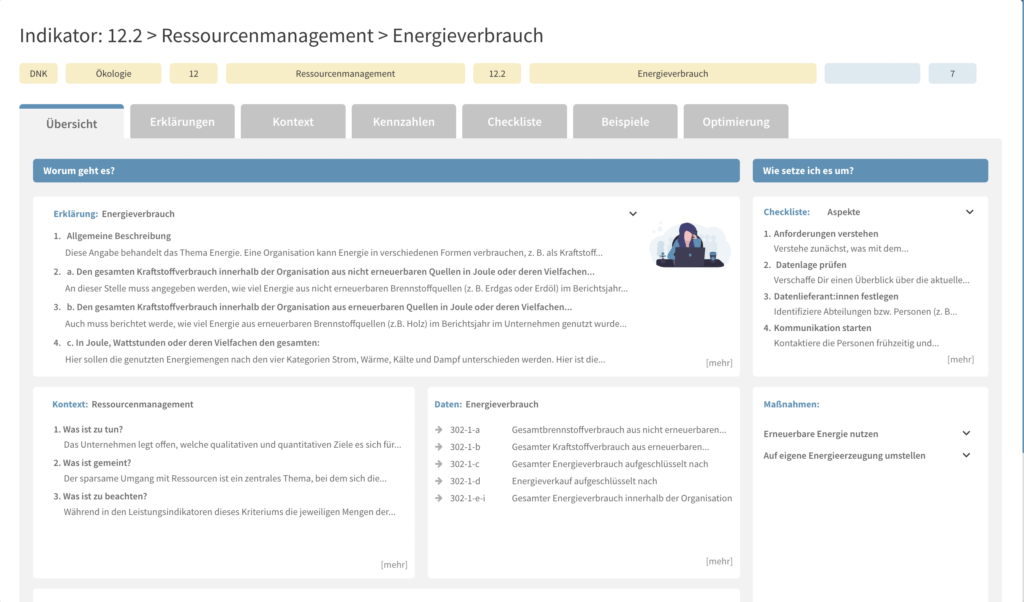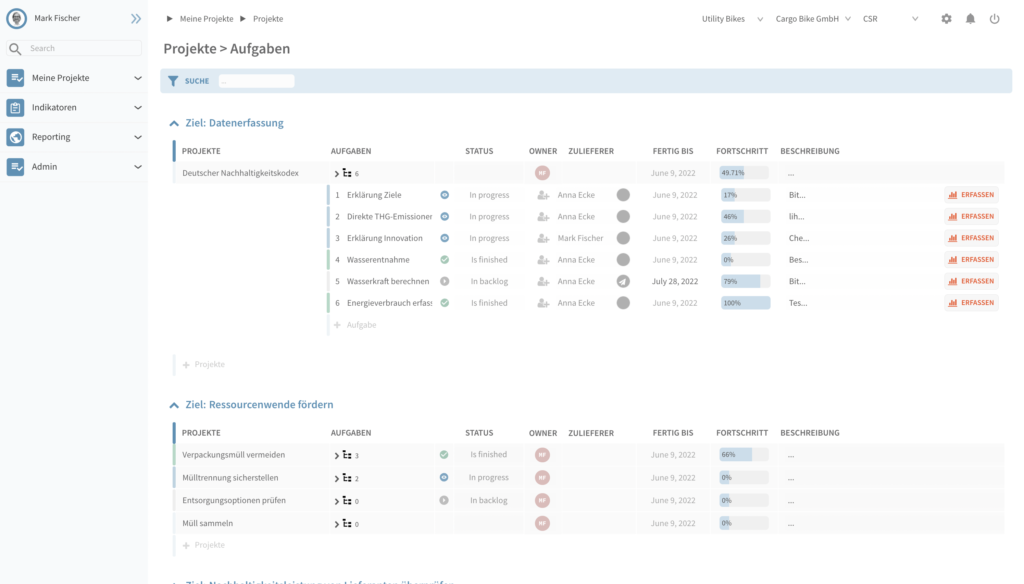 Sustainability is a team effort. With WeShyft, colleagues can be integrated into workflows and tasks can be distributed. Working together, commenting and editing texts and indicators is also part of the process. This way, everyone is up to date on progress and news.
Wir haben über 350 Optimierungsmaßnahmen entwickelt. Entdecke für jeden einzelnen Indikator konkrete Ideen, wie Du diesen verbessern kannst, um so die Nachhaltigkeitsperformance Deines Unternehmens zu steigern. Mit Hilfe des Projektmanagements können die Maßnahmen gleich mit Verantwortungen versehen und in die Umsetzung überführt werden.
Providing information on ESG indicators is expected by legislators, investors and customers more than ever.
Whereas a few years ago an annual sustainability report would have been sufficient, today stakeholders want to be informed in real time. Sustainability performance has become a decisive factor for the financial success of a company: Executive compensation or raising capital is increasingly tied to these metrics. We offer some examples of what and how other companies are reporting.
Daten-zu-REPORT Automatisierung

Kunden, die UNS BEREITS VERTRAUEN
"We enjoy working together with WeShyft successfully! We benefit from the content expertise in operational sustainability management that the smart team has to offer. In addition, we can build on the fact that we share the same understanding of modern B2B IT with the agile company."
"WeShyft - the name says it all. With the WeShyft team, we are not only creating a way to transform our work from Excel & Co. to a digital world, but rather to show overall contexts of sustainable development in a way that everyone can understand, as well as to jointly put improvements to our daily work and business model into practice."
Erhalte Neuigkeiten und Informationen rund ums Thema Nachhaltiges Wirtschaften!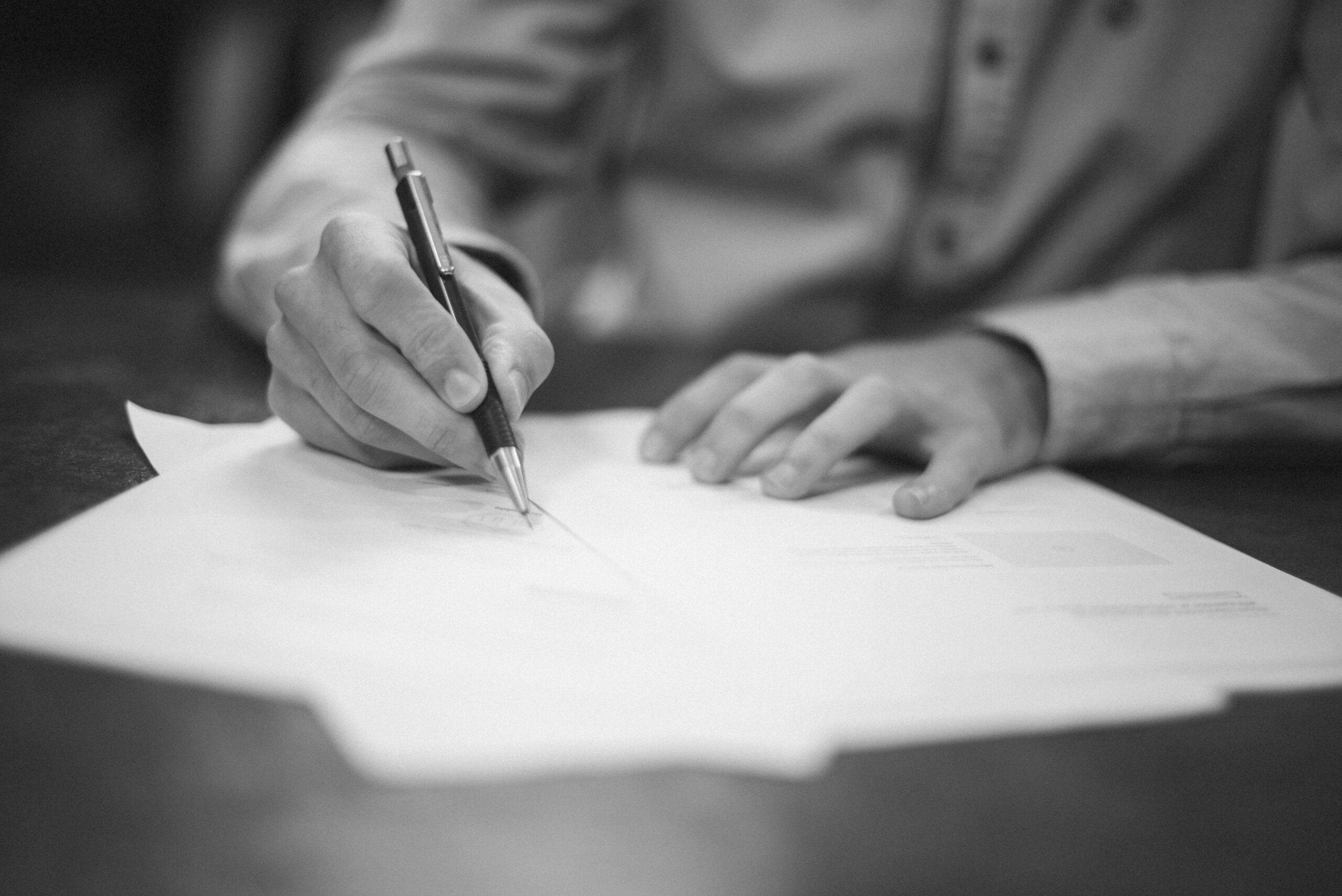 Lieferkette
Die zweite Episode des Podcasts "Sustainability Made in Europe: A Policy Podcast on Finance, Reporting & Governance" mit Dr. Colin Bien dreht sich um eine Reihe von Fragen rund um die CSDDD
weiterlesen ➟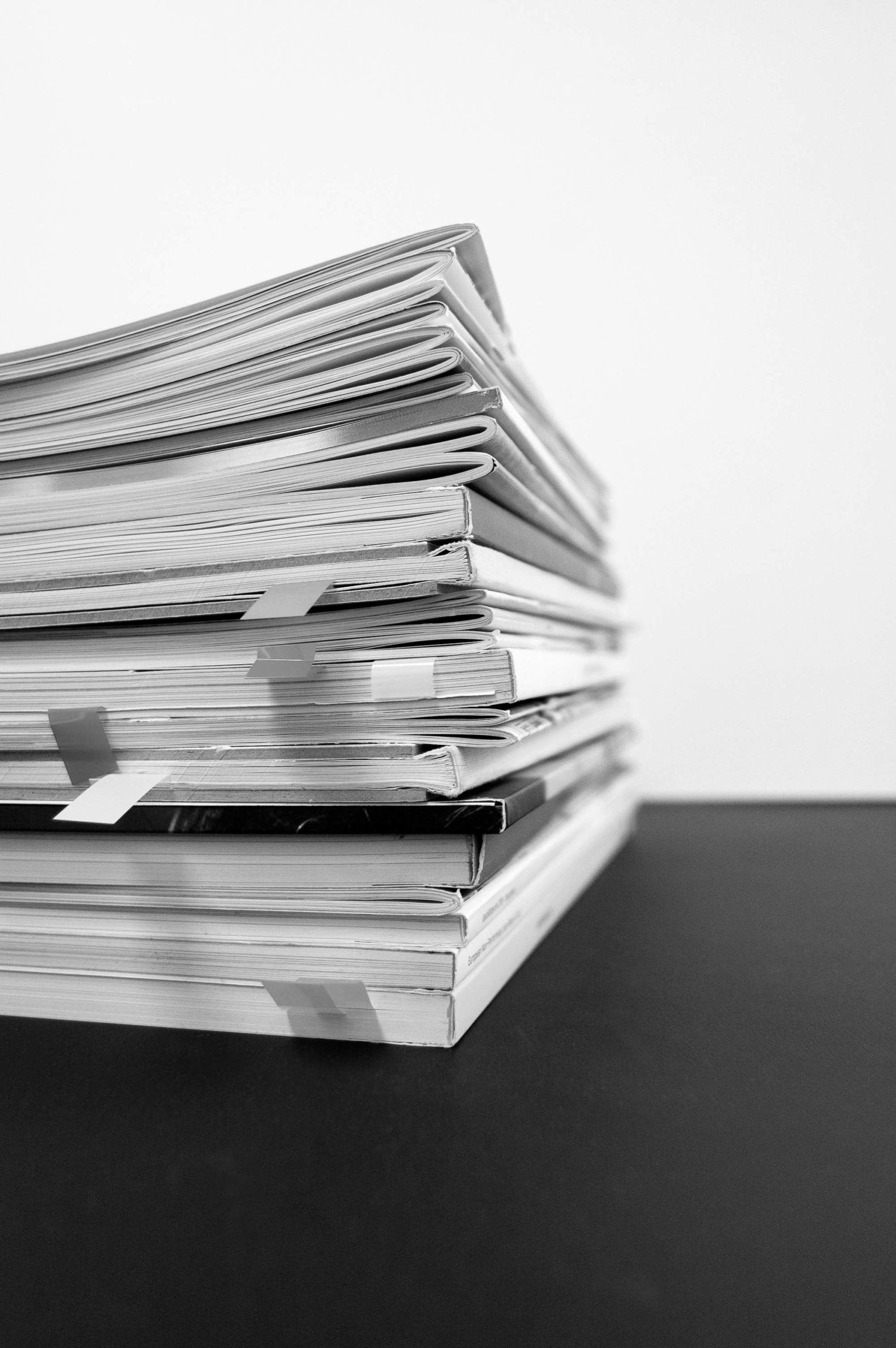 reporting
Share on twitter Share on linkedin Durch die Corporate Sustainability Reporting Directive (CSRD), die knapp 50.000 Unternehmen in der EU
weiterlesen ➟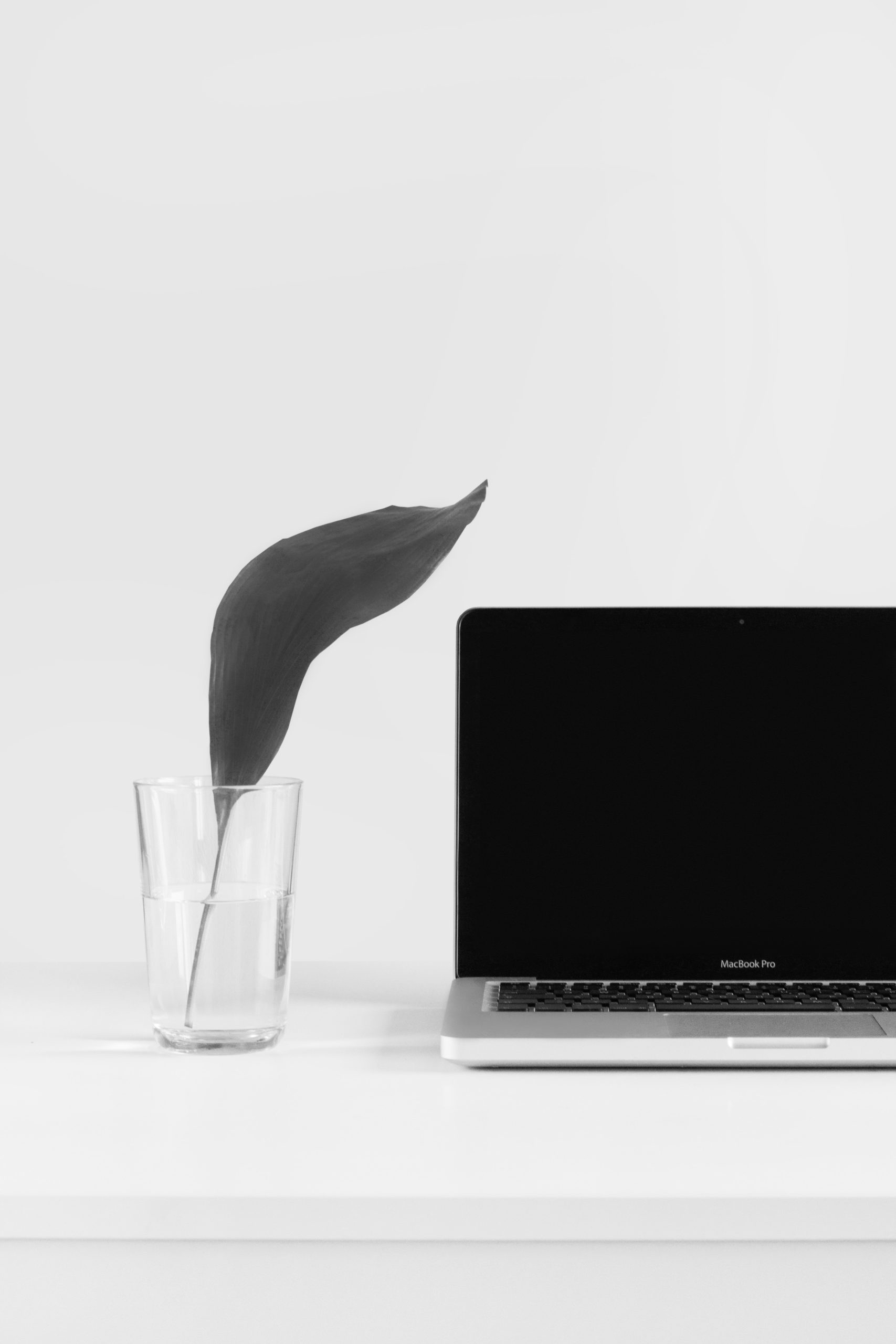 reporting
Mittlerweile ist es gewiss: Unternehmen werden vermehrt und in größerem Umfang Daten und Informationen über ihre Nachhaltigkeitsleistungen offenlegen müssen. Wer
weiterlesen ➟